Neighbourhood markets are becoming the new retail space
I absolutely love neighbourhood markets. They feed my creative soul. From the gorgeous produce to the intricate, bespoke designs of the packaging, and chilled atmosphere, it's a space I want to shop in.
I absolutely love neighbourhood markets. They feed my creative soul. From the gorgeous produce to the intricate, bespoke designs of the packaging, and chilled atmosphere, it's a space I want to shop in.
Lucky for me, more and more inner-city markets are opening their doors. Unlike retail spaces where consumers battle through sterile aisles in a race against time to get in and out, these marketspaces offer a relaxed and warm environment. We're not bombarded by rows of overcrowded and blandly designed products on cold metal shelves.
Instead, stalls are aptly positioned to encourage browsing. While meandering through the tents, you'll see stalls overflowing with organic produce artfully arranged in wicker baskets, homemade muesli packaged in simple brown bags, health pancakes displayed on rustic chopping boards, and stacked loaves of freshly baked bread.
From touch to taste, sight, smell, and hearing, all five senses are engaged. But something far more important is happening in this space.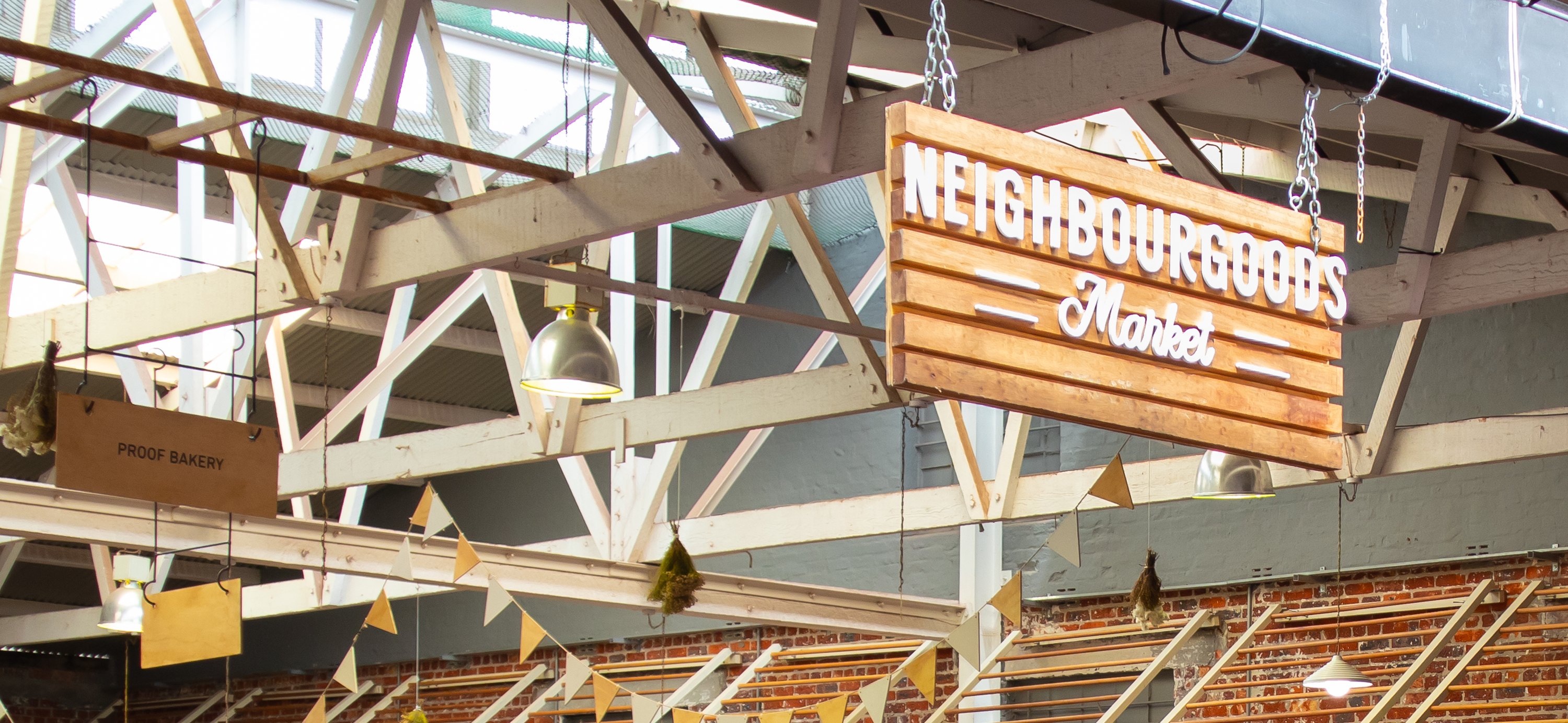 Neighbourhood markets are a hotspot for testing your product on the market
Entrepreneurs are using marketspaces to research their target audience and gather vital data. It really is the perfect space for sellers to test their product packaging. It's also cheaper than distributing into shopping centres.
Interacting with consumers gives stall owners a very real sense of what works and what doesn't. Feedback is instantaneous. From how the product looks to what it tastes like, what might be a complimentary offer, and whether the price is palatable, it's a goldmine for business owners.
Neighbourhood markets challenge entrepreneurs to create world-class packaging design
Because it's quite a confined space, the stalls are tightly grouped. This means that it's easy to find your business positioned opposite or next to a similar product offering. So as you can imagine, the competition is fierce.
To standout, store owners need to create unique packaging designs that catch the eye. Labels made at home in Word won't do. They need to be crafted. And with 52% of consumers willing to pay extra for a product with a packaging design that they like, business owners can make good money.
That's why when you take a stroll around any of these market spaces, you'll see packaging designs that range from quiet, restrained, and elegant to bold and rebellious. They're made to be shared on Instagram.
Think about this. Dotcom's eCommerce Packaging Study, Unwrapping the Customer Experience, found that 40% of consumers would upload an image of your product onto social media if the packaging were unique or beautifully designed. This is massive for the FMCG industry.
Stall owners who are strapped for cash can use Instagram to reach a wider audience and build brand awareness for their product. Their designs can be picked up and shared by influential packaging sites such as Packaging of the World and the World Brand Design Society. And people can come from across the country and even the world to buy their product. It's a cost-effective way to build a tribe of raving fans and increase your sales.
Neighbourhood markets encourage subtle advertising
It's no secret that the cost of advertising is often beyond the budget of local businesses and startup. In fact, one in ten small businesses doesn't invest in marketing at all. They simply can't afford to hire an agency, and good freelancers don't come cheap.
That's why neighbourhood markets are so important. They offer a refreshing approach to advertising your product and store without having to spend much at all.
Here are just some of the ways store owners advertise their stall name, menu, and specials:
1) Handwritten on chalkboards.
2) Stencilled onto blocks of wood.
3) Deep etched on reclaimed metals.
4) Woven onto earthy fabrics.Watercolours printed on card.
It's subtle yet effective, and best of all, it's not an assault on your eyes. The advertising draws you in and tempts. You want to try everything, and that's why people keep coming back week after week.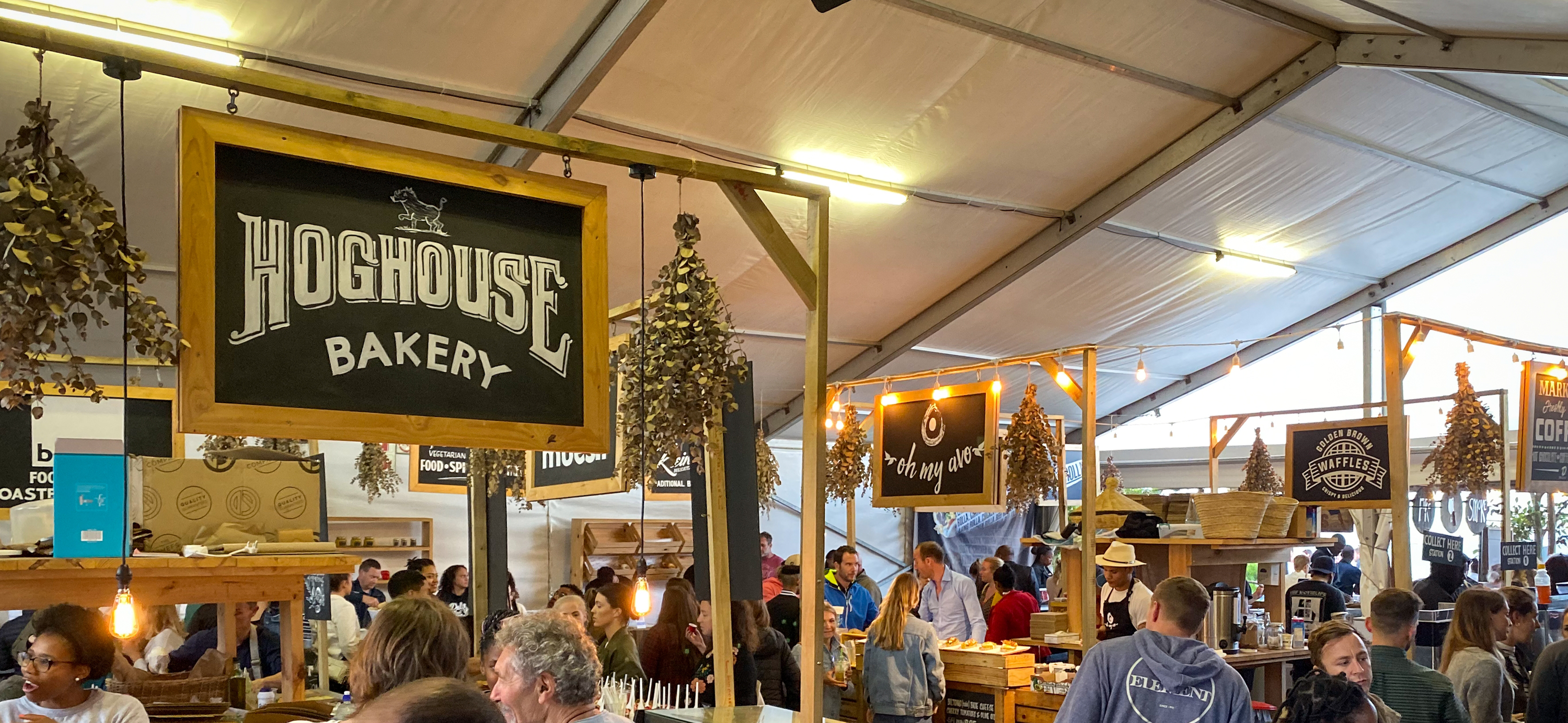 Marketspaces are personalising customer experiences
Neighbourhood markets are a celebration of community, entrepreneurship, creativity, and quality goods—the perfect space to refine your product and build your business. It's human-to-human marketing in action, an experience that people don't want to miss out on.
They want to bring their families and friends. They want to be recognised, and their preferred choices to be remembered. They'd far rather shop for their groceries from the people who made them, than a big retail chain that doesn't know them.